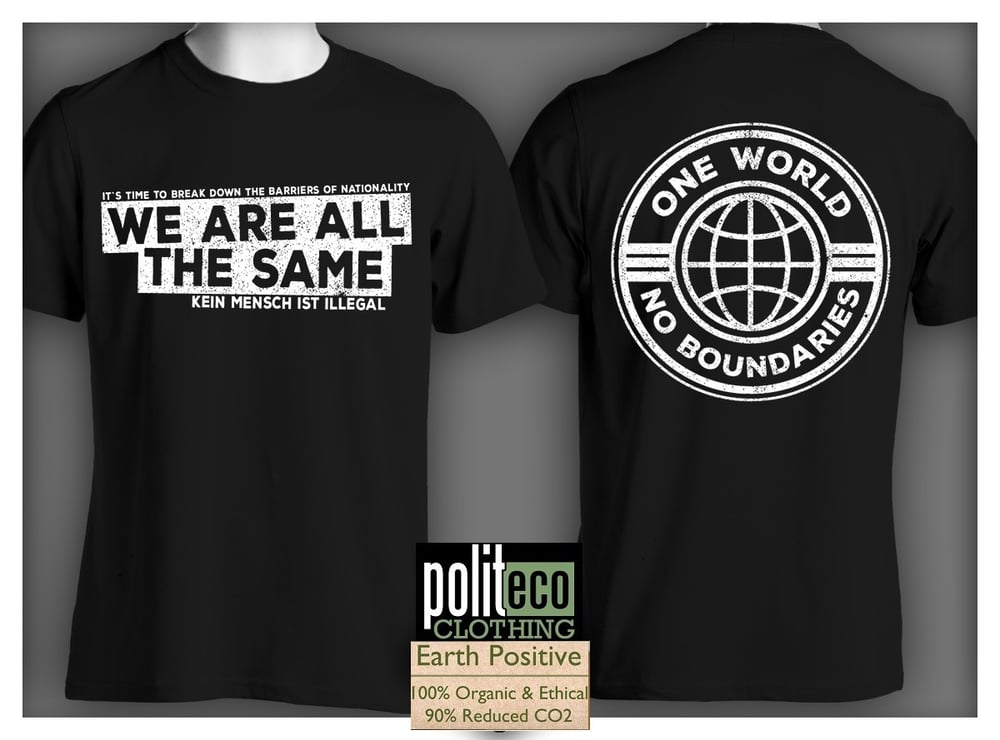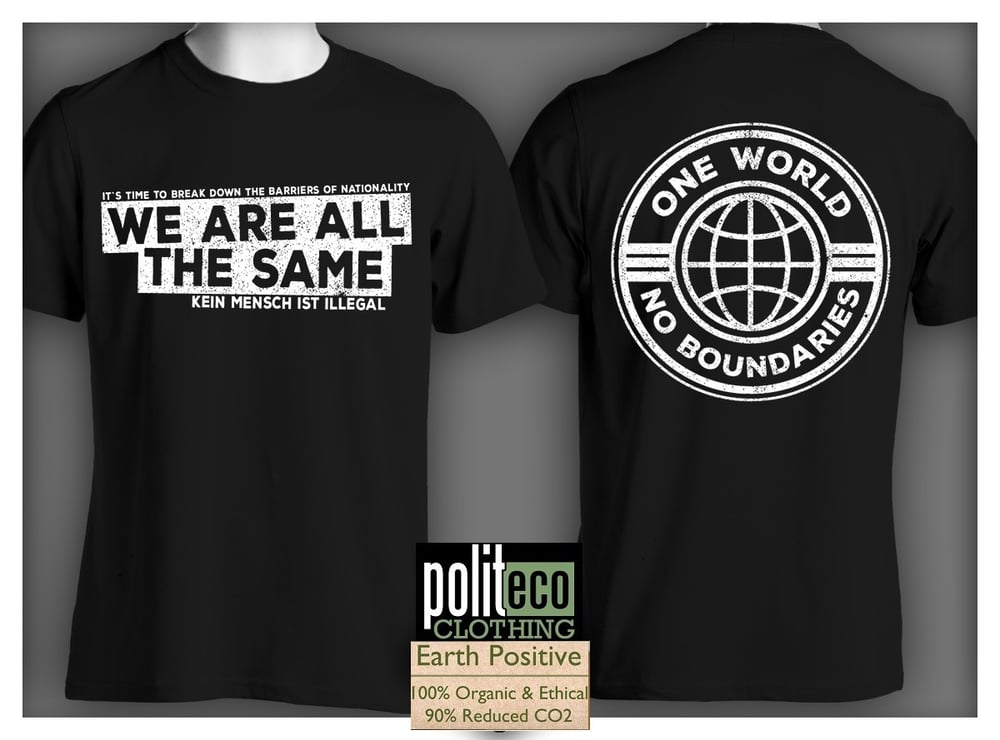 Soli(darity) T-Shirts für/for Lampedusa Gruppe in Hamburg + Soli Kochheft!
€21.00 / Sold Out
Soli(darity) T-Shirt für/for Lampedusa Gruppe/group in Hamburg + veganes Soli Kochheft
Vorderdruck/Frontprint:
It's time to break down the barriers of nationality
We are all the same
Kein Mensch ist illegal
Rückendruck/Backprint:
One world no boundaries
Alle Einnahmen gehen an die Flüchtlingsgruppe Lampedusa aus Hamburg.
All proceeds go to the refugee group Lampedusa in Hamburg.
http://lampedusa-hamburg.info/de/
we're shipping worldwide!
Hast du Fragen?
Do you have a question?
bitte schreibe uns an/please contact us
Bezahlung erfolgt via Paypal
payment via paypal
Wenn du kein paypal hast kannst du uns sonst auch anschreiben.
When you don't use paypal please contact us.
politecoclothing@riseup.net
black t-shirt fair + organic cotton
schwarzes T-Shirt fair hergestellt und aus Bio Baumwolle
printed on Earth Positive T-Shirts
standard
http://continentalclothing.com/page/ep01
tailliert/fitted
http://continentalclothing.com/page/ep02
Größentabelle standard :
http://continentalclothing.com/static/userfiles/image/SIZECHARTS/EP01.jpg
Größentabelle tailliert/size chart fitted :
http://continentalclothing.com/static/userfiles/image/SIZECHARTS/EP02.jpg
___________________________________________________
- co2 neutraler Versand /co2 neutral shipping
-Nach Zahlungseingang wird die Ware innerhalb von 5-7 Tagen mit einer Sendungsverfolgungsnummer verschickt
after payment the stuff will be send to you asap including a trackingnummer
-Versand erfolgt aus D-land.
shipping from germany
-Bei jeder Bestellung liegen politisches Infomaterial und Sticker bei/
every order includes political goodies